How Window Film Saves Denver Homeowners Instantly On Utility Bills
We often blog about how window tinting is a great way for people to save money on their heating and cooling bills.  It is no secret though that solar films are a great home improvement investment for any home. So good in fact, it pays itself in less than three years.  Whether for homes or commercial buildings, the results are the same– window film makes the spaces we occupy every day more comfortable. The best part about the whole window tinting process is just  easy and effective it is (the work usually takes less than a day) But don't be misled– this quick home improvement saves you money in a variety of ways:
Extending the life of  furnishing by blocking UV rays

Protecting valuables from theft

Lowering medical costs by protecting skin and eyes from UV rays

Lower HVAC repair and replacement costs
Although significant savings almost immediately is a big selling point for homeowners, if you are the type of person who wants to see the savings in black and white we understand.  Which is why, below, we have provided an actual before and after bill from our owners home. In fact, it is after our owner saw the incredible savings for himself, he decided to get into the window tinting business himself!
Real Life Examples Of  Window Film Savings
The reason our company exists today is because our company's owner, Martin Faith, saw incredible savings from window film on his own home first hand,  which led him to believe it was a viable business model. Convinced of the efficacy of window tinting he wanted in!
Here is a copy of his original utility bill–with an average daily cost $8.98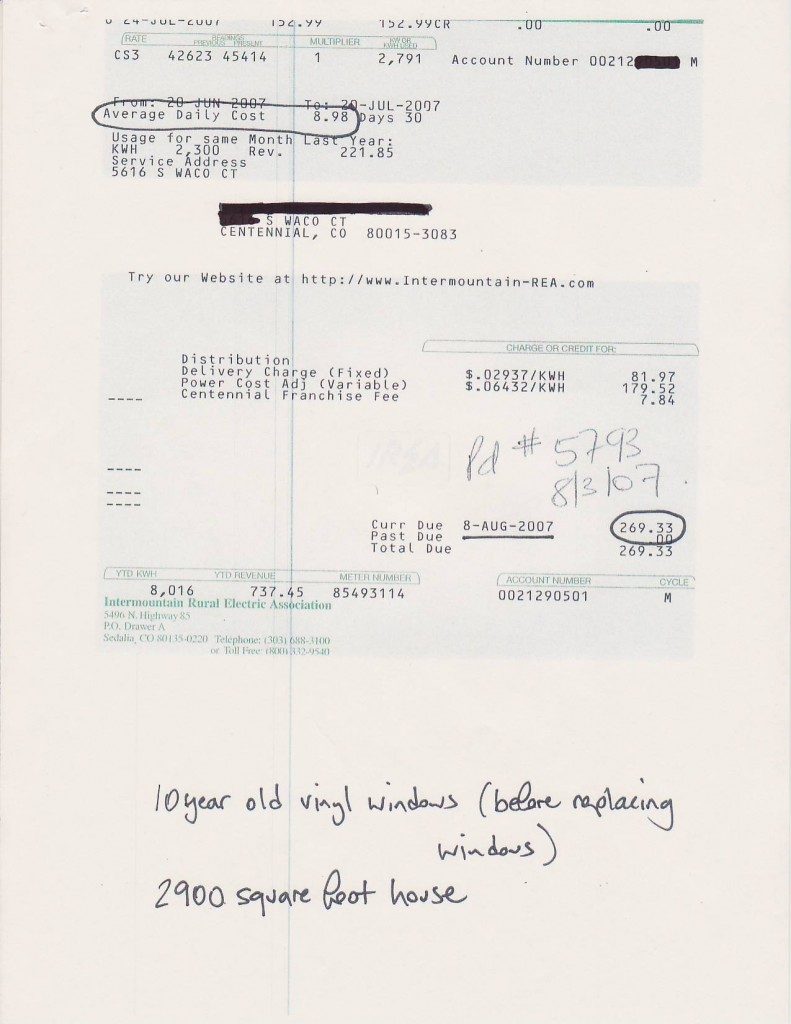 First, he tried lowering his average daily cost with Low-E windows.  This worked fairly well–lowering the average daily cost of utilities to $6.55
However, look at his the savings from the first bill after he installed solar control window film.  The average daily cost of utilities plummets to just $2.54!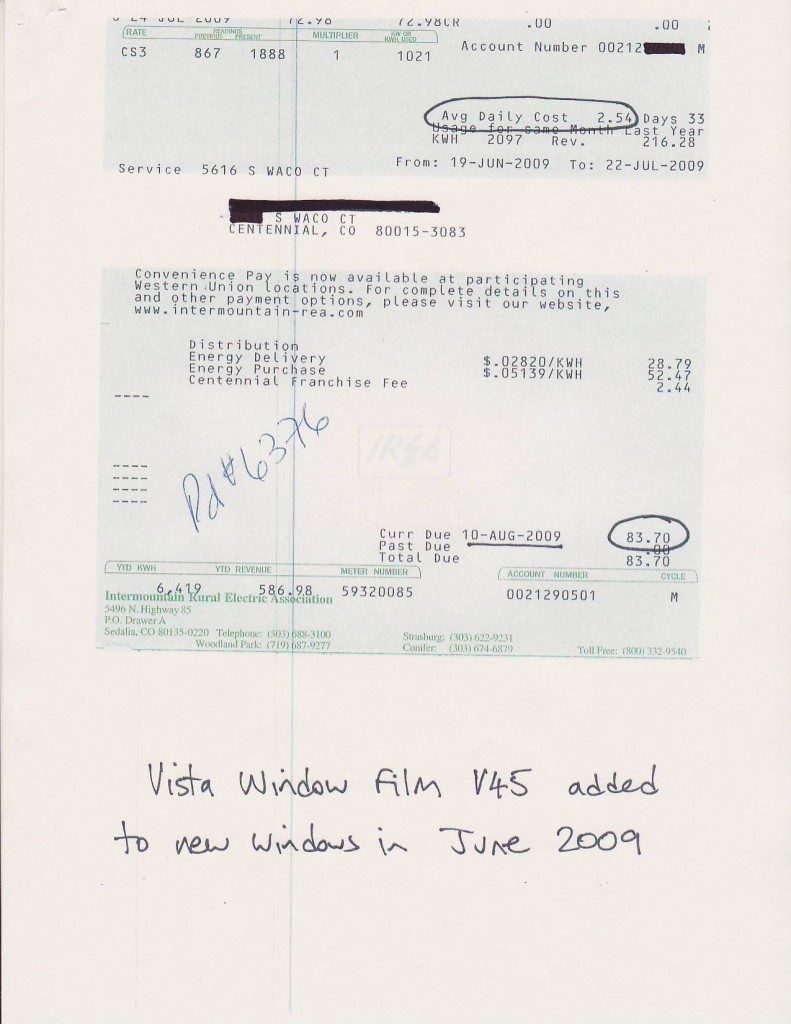 Simply amazing!
To learn even more about savings from window film–watch the video below: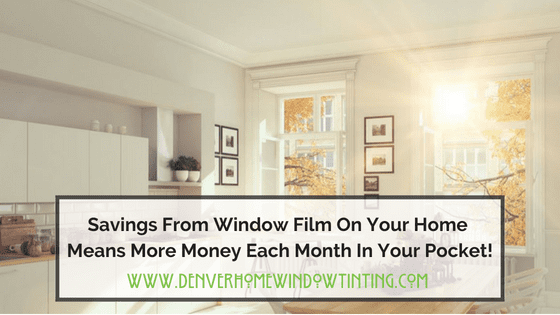 A  30% reduction in heating and cooling costs is pretty darn convincing!   Hopefully, these bills have started you thinking about window film on your Denver home too!  Every day here at Denver Home Window Tinting, we see the benefits of window film in our own lives and our customer's lives, so, if you need more information, feel free to contact us today!