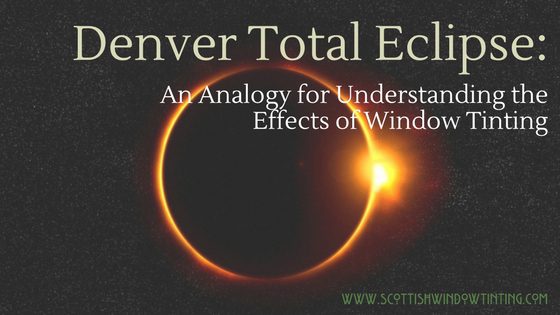 If you were in Denver in August of 2017, you probably heard a lot of talk about the eclipse. Although the actual event was pretty quiet the time period before the Great American Eclipse hit Denver like a tornado. People were walking up and down the street shouting about solar glasses for sale, traffic gradually grew more and more dense, and talk about the event was all over the news and the radio.

The Denver Total Eclipse: A Window Tinting Analogy
There were tons of rumors going around about the eclipse. Some said it would black out the sky. Others suspected to see a series of strange behaviors in humans and animals. And of course, there were a lot of concerns about the eye damage that eclipse viewing can cause.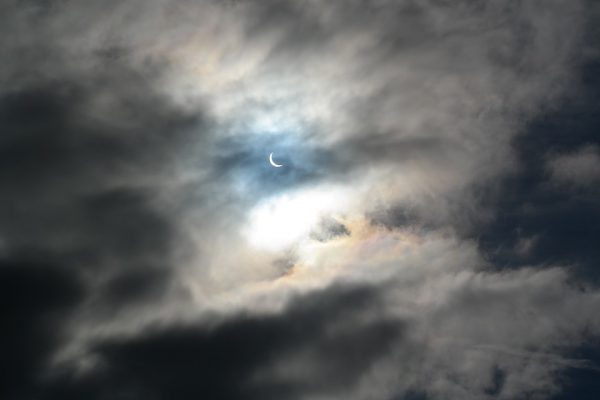 But when Eclipse Day finally came to Denver, all the excitement just kind of…fizzled. Expectations were set high, but the reality was that it wasn't really different than any other day. The sky turned a hazy gray as the moon crossed the path of the sun. The event was over in a matter of two minutes and life resumed itself as normal.
But Martin Faith, owner of Denver Home Window Tinting, had a different perspective on the event. He saw the eclipse as a great opportunity that could be used as analogy to explain the effects of window film. You see, there's a common misconception that a lot of homeowners have about window film. They believe that having their windows tinted will make their home totally dark inside and block out all natural light.
The Actual Effects of Window Tinting
The actual effects of window tinting are more like eclipse day because the level of brightness doesn't really change. Window tint is a spectrally selective product. That means that it only blocks out certain spectrums of light, not all light completely. Visible light is still able to pass through the film. Only unwanted types of light that cause solar heat gain and uv damage are blocked by window tint.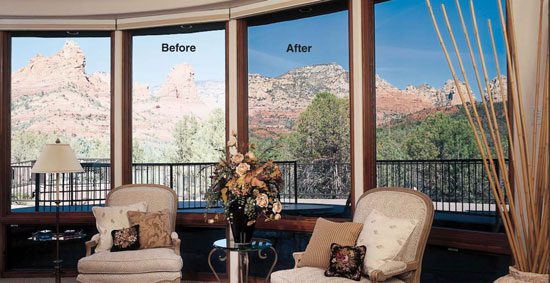 So will window tinting make your home noticeably darker? The answer is no, it will not. There are actually many types of window tint out there that are completely clear. But what it will do is save you a ton of money on your home energy costs.
Get More Information About Home Window Tinting in Denver
To learn more about the effects of window tinting on your home, please contact our office. We would be more than happy provide you with additional information or answer any questions you may have.